TELEO DESIGN PTY LTD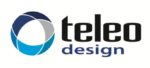 Business Name:
TELEO DESIGN PTY LTD
Teleo Design is a Structural and Mechanical Engineering Design company with specialities in Steelwork Design and documentation. Teleo projects range from mining and minerals processing equipment through to bridges and street equipment. Teleo supports its customers from Preliminary concept design through to finished Shop Details.
Send Message to listing owner