VINSI PARTNERS PTY LIMITED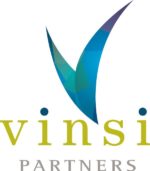 Business Name:
VINSI PARTNERS PTY LIMITED
Vinsi Partners are an independent consulting engineering firm delivering services in Engineering (Structural/Civil), Corrosion and Asset Control and Durability Assurance. Our staff have sound experience and expertise in many facets of structural and civil engineering including planning, design, analysis, modelling, testing, assets assessment and project administration. Our staff have detailed technical knowledge in the related fields of corrosion and durability assurance.
Send Message to listing owner
Listing Title: VINSI PARTNERS PTY LIMITED